Secure storage in the Cloud
We want to help all kinds of businesses, from small companies or organisations to listed companies, to make their financial reporting smooth and safe. Your data will be securely stored in the Cloud.
Create professional reports easily and securely!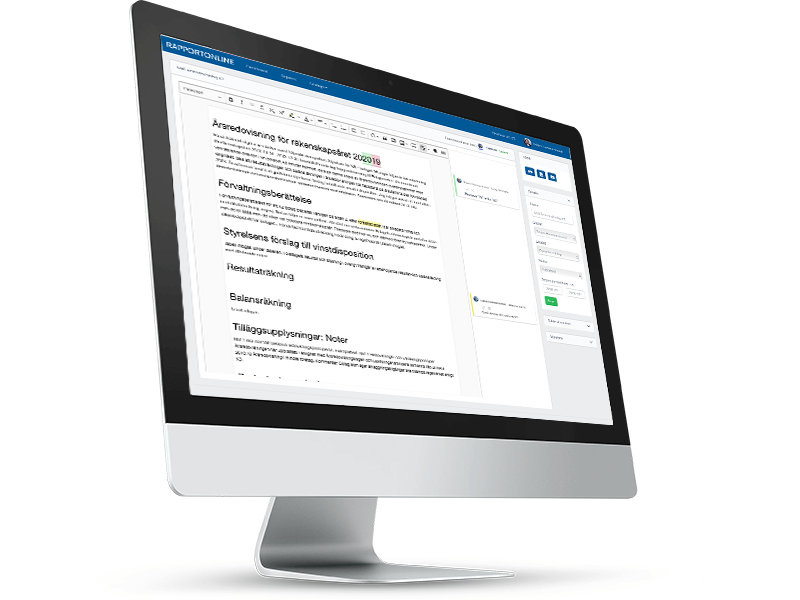 Templates in English and Swedish
In Rapportonline, you create reports directly and use the built-in editor to write texts, set headings, etc. You can start with a blank report or select any of the templates that are available.
You select the applicable headers or creates new ones as needed.
Create annual reports, quarterly reports, year-end reports and management reports.
Templates in English and Swedish.
Preselected headings according to both the Annual Accounts Act and the requirements for listed companies.
Edit the entire report clearly.
Generate simple and neat reports with built-in PDF generator.
Collaborate and edit at the same time
Add your colleagues and others who need to write content or review content in the report.
Simultaneous editing of multiple users.
Different levels of access: "read and comment" or "read and edit".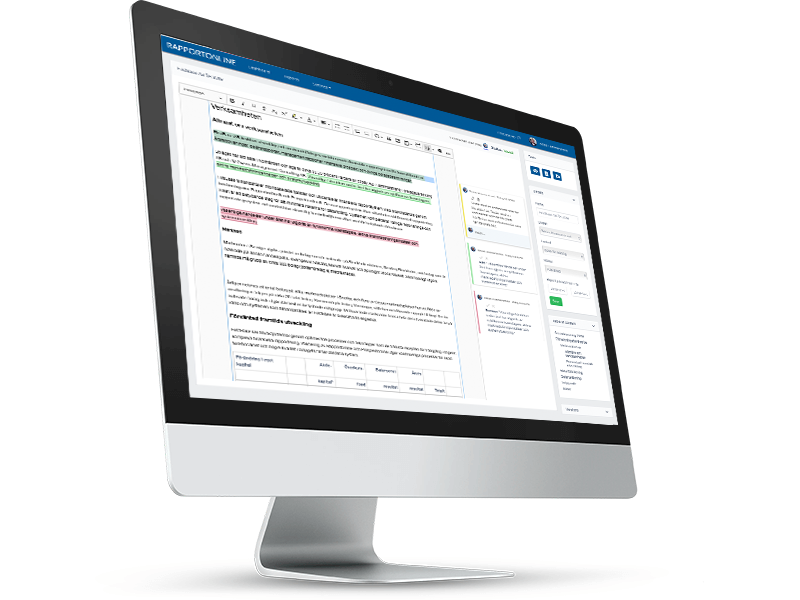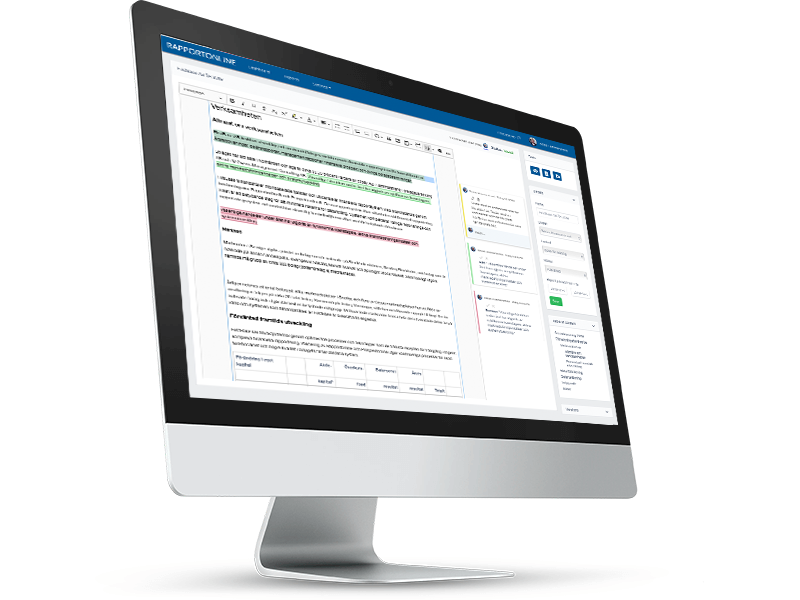 Track all changes for all users
The editor has full support for tracking changes which makes it easy to see who changed what. You can also keep track on all versions.
Track changes.
Version Management.
Secure storage and access
Limited access through secure login with 2-factor authentication.
Privacy is maintained – no unencrypted channels such as mail.
All information is stored securely in certified data rooms.